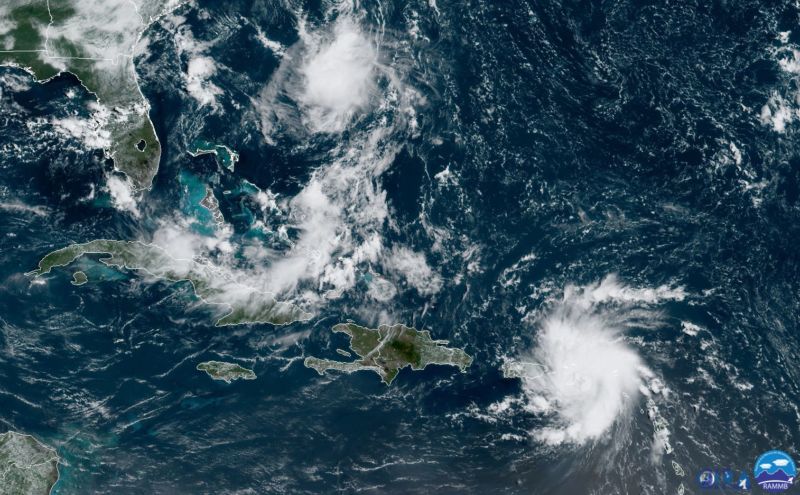 Tropical Storm Dorian appears to pose an increasing threat to the Southeastern United States, potentially including significant landmarks such as Disney World and the Kennedy Space Center.
As of Wednesday morning, Dorian was nearing hurricane strength, with sustained winds of 70mph. The storm's center should pass just to the east of Puerto Rico today and then have as much as four days to strengthen over open ocean before approaching the Florida coast.
The National Hurricane Center has ratcheted up its intensity forecast for Dorian, such that it is now predicted to come ashore as a Category 3 hurricane on Monday morning, near Kennedy Space Center on Florida's Atlantic coast.