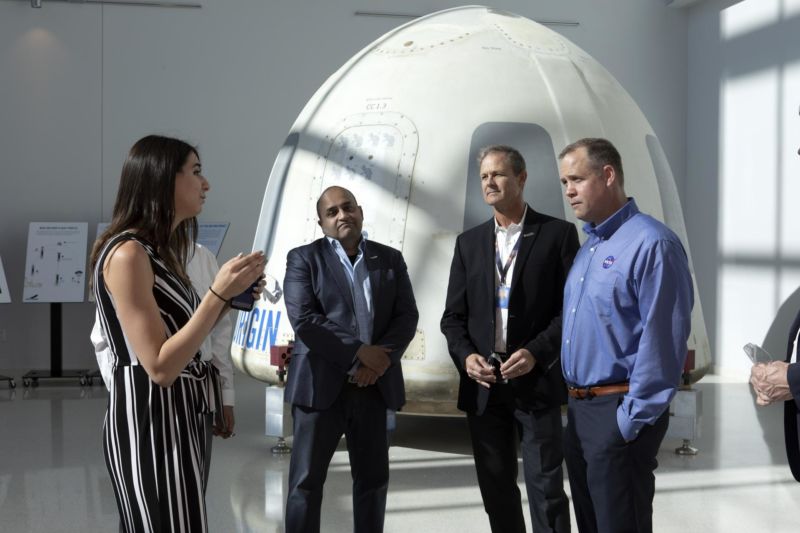 On Thursday, former U.S. Speaker of the House Newt Gingrich expanded upon his ideas to use multi-billion dollar prizes to accelerate the Trump administration's goal of sending humans to the Moon by 2024, and then Mars by the 2030s. He positioned the idea to promote commercial space as an alternative solution to NASA's current plans for using the Orion spacecraft and Space Launch System rocket.
"To be clear: Our proposal does not suggest cancelling any current proposal," Gingrich wrote. "It does suggest that for the cost of one—or at most two—SLS launches, it may be possible to incentivize a competition to land on and start developing the Moon in less time and for less money. It is based on the principle of paying only for the achievement. If no one is able to reach the Moon and begin developing it, then the taxpayer would not pay a cent."
The basic idea is that if SpaceX, Blue Origin, or another company were able to independently develop its own launch systems (like SpaceX's Starship or Blue Origin's New Glenn) and then land humans on the Moon, they would receive a payment of $2 billion or more for the achievement. This would offer a back-up option if NASA's existing plans for the Artemis Program—which uses more traditional contracting and is expected to cost at least $30 billion—are delayed or run over budget.