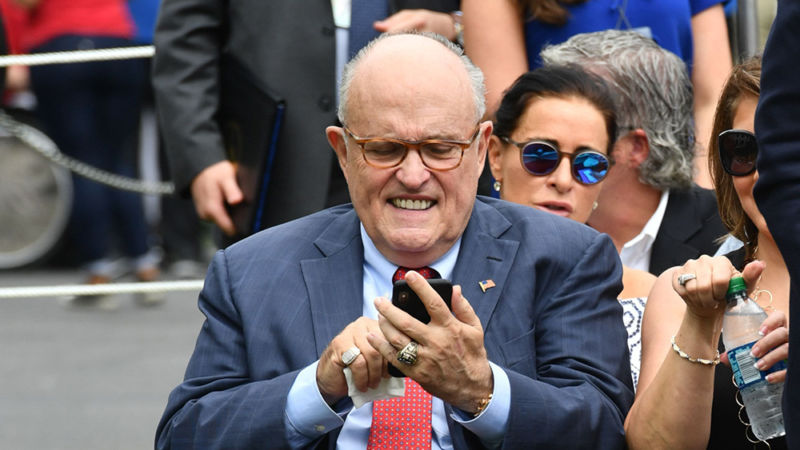 On January 12, 2017, President-elect Donald Trump named Rudy Giuliani to be his cybersecurity advisor. A month later, on February 7, Giuliani walked into a San Francisco Apple Store with a problem: his iPhone had gotten locked down after 10 unsuccessful passcode attempts, NBC reports.
iPhones are designed to become permanently inaccessible after 10 failed login attempts. Rudy—who is now Trump's personal lawyer—had little choice but to wipe the phone and start over.
"Proceeded with DFU [device firmware update] restore and will set up the phone again from a current iCloud backup," an Apple store employee wrote in Apple's internal database.