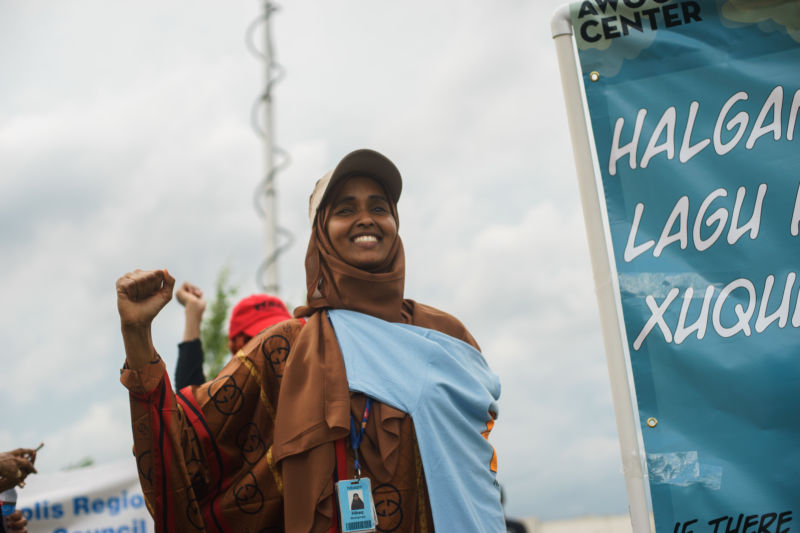 Around 80 Amazon warehouse workers in the Twin Cities suburb of Eagan, Minnesota staged a two-hour walkout on Thursday morning. It's the latest in a series of strikes and protests spearheaded by Amazon workers in the state.
Last month, a few dozen workers at another Amazon facility in Shakopee, Minnesota walked off the job on Prime Day—a massive sale that is one of Amazon's busiest days of the year. A December protest in Shakopee attracted 250 people.
Workers in Shakopee were demanding better pay and working conditions. The Eagan protests were more specific: workers were upset that Amazon wasn't providing enough parking for its workers. One worker told Gizmodo that some workers showed up more than an hour early in order to get a spot.