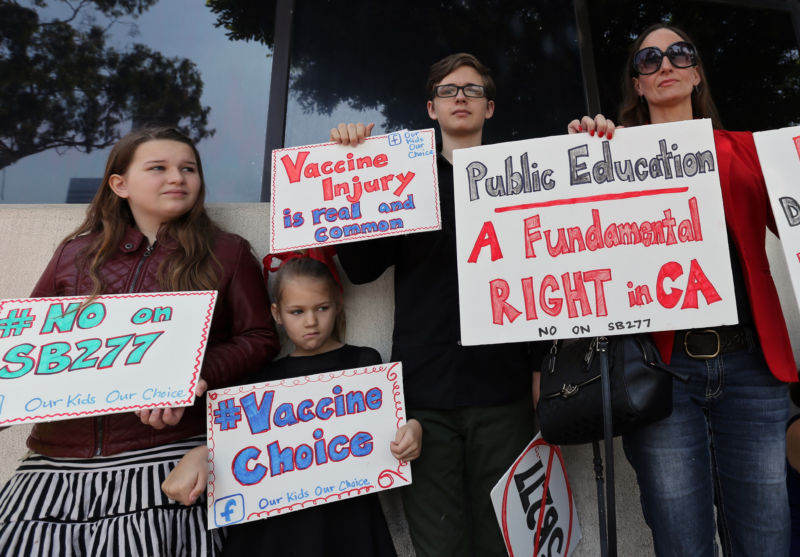 The Sacramento Police Department on Wednesday cited a prominent anti-vaccine advocate on suspicion of assault after he shoved state Sen. Richard Pan from behind while livestreaming the interaction on Facebook, according to a report by the Los Angeles Times.
Along with the streamed Facebook video (which you can watch here), advocate Kenneth Austin Bennett wrote: "... yes, I pushed Richard Pan for lying, laughing at us, and for treason." He added in the video that if Pan "got what he deserved, he would be hanged for treason for assaulting children, for misrepresenting the truth."
Bennett had previously accused Pan of treason in a recall petition he filed against Pan earlier this year. In the petition, Bennett cited Pan's legislation aimed at tightening rules for vaccination exemptions in California. Bennett had also previously challenged Pan in the 2018 primary but did not qualify for the general election.