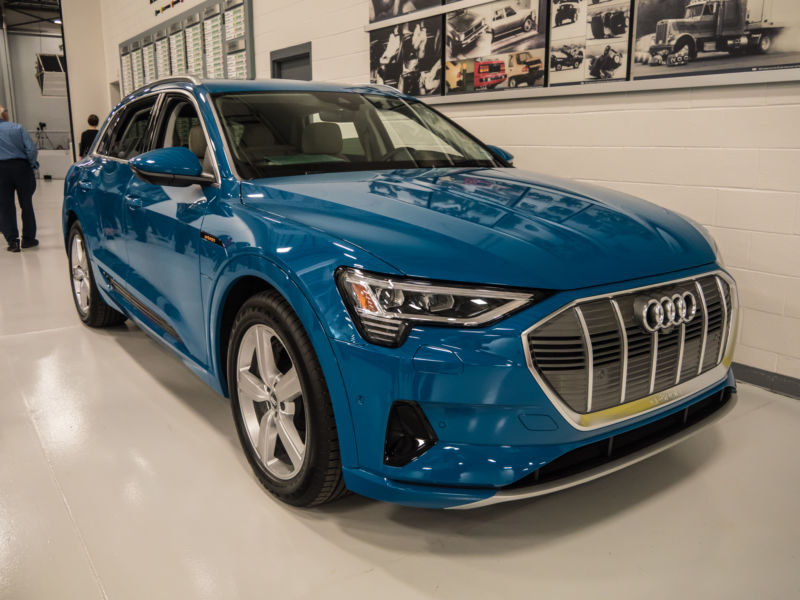 Crashes hurt car insurance companies' bottom lines, so the industry-funded Insurance Institute for Highway Safety conducts comprehensive crash tests to help consumers buy safe cars—and encourage the industry to raise its standards. The IIHS recently put Audi's new e-tron through its paces, and Audi boasts that the e-tron is the first fully electric car to win the organization's highest rating: Top Safety Pick+.
The IIHS conducts several different crash tests as well as evaluating a vehicle's headlights and crash prevention technology. The e-tron earned the highest possible mark, "good," for every one of the dozens of sub-categories in the IIHS report.
"The dummy's position in relation to the door frame, steering wheel, and instrument panel after the crash test indicates that the driver's survival space was maintained very well," the IIHS writes of one of its crash test results.