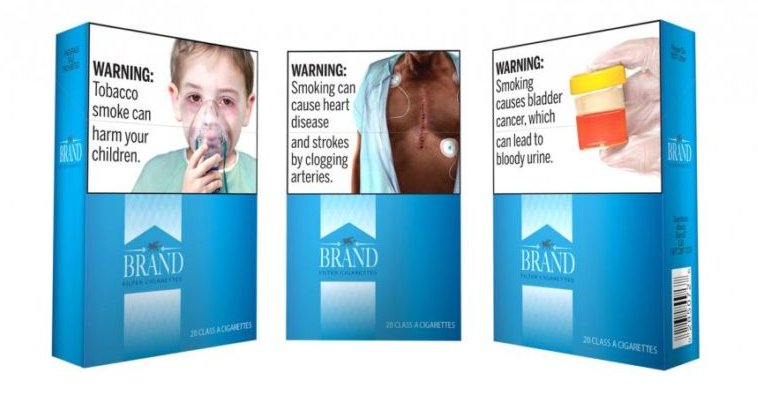 The Food and Drug Administration on Thursday revealed 13 repulsive warnings it proposes adding to cigarette advertisements and packaging.
The graphic warnings are intended to deter smoking. They include short statements and "photo-realistic color images depicting some of the lesser-known health risks of cigarette smoking." The depicted health risks include bladder cancer, prominent neck tumors, limb amputation, erectile dysfunction, type II diabetes, blindness, and heart and lung disease. The warnings would replace the standard Surgeon General's warning, which the agency described as "virtually invisible" to consumers.
Cigarette smoking can harm children..
The FDA said the new warnings fulfill a mandate set by a 2009 law called The Family Smoking Prevention and Tobacco Control Act (TCA). The act required the agency to come up with fresh warnings for cigarette packages and ads to address the lingering public health issue.