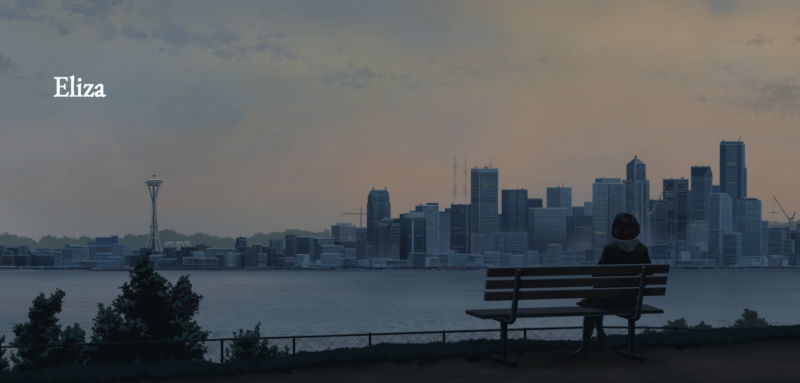 "You're a computer," a graduate student says in a huff, directly to my face. "You don't know what [relationships] are like, do you?"
I don't respond. Instead, I eye him quietly, his face appearing between two informational grids, full of biometric analysis. His vitals (heart rate, voice levels) appear in a chart on the right. His word choice, and each word's associated value (positive, negative), pop up in a chat log on my left. I study him. I wait.
This person—my therapy client—continues speaking, like a freight train full of anxiety, and his rhetorical questions fall like discarded cargo as he continues. He eventually compares his distress to something out of a "self-pitying novel," which finally prompts my guiding system, named Eliza, to offer a question: "Why did you think you were so much better than those types of writers?" I see this question pop up in my augmented-reality field, and I speak it aloud, word-for-word.