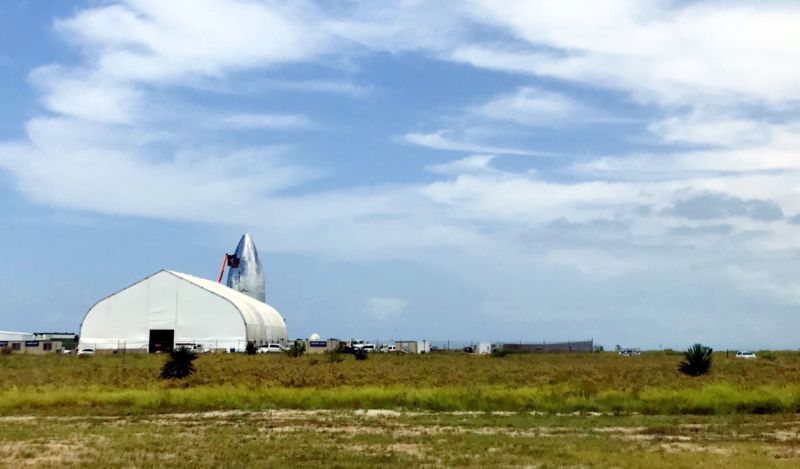 In a series of tweets on Saturday night, SpaceX founder Elon Musk said he planned to provide an update on the development of the company's Starship project on August 24. This new spacecraft will serve as both the upper-stage of a large rocket as well as a vehicle capable of propulsively landing on distant worlds and returning to Earth.
Musk said the update would take place in Boca Chica, an unincorporated area along the southern Texas coast near the border with Mexico. This is where the company recently flew a stubby prototype of Starship and is also building a full-scale version of Starship for suborbital tests called Starship Mk1. A separate team of SpaceX engineers is building a similar prototype, Starship Mk2, in Cocoa, Florida.
Through this internal competition, the teams of engineers are testing systems for structures, propulsion, and avionics that will allow Starship to safely land on, and return from, a variety of surfaces and environments. Potential targets include the dusty, airless surface of the Moon, and Mars with its thin atmosphere and more Earth-like geology.