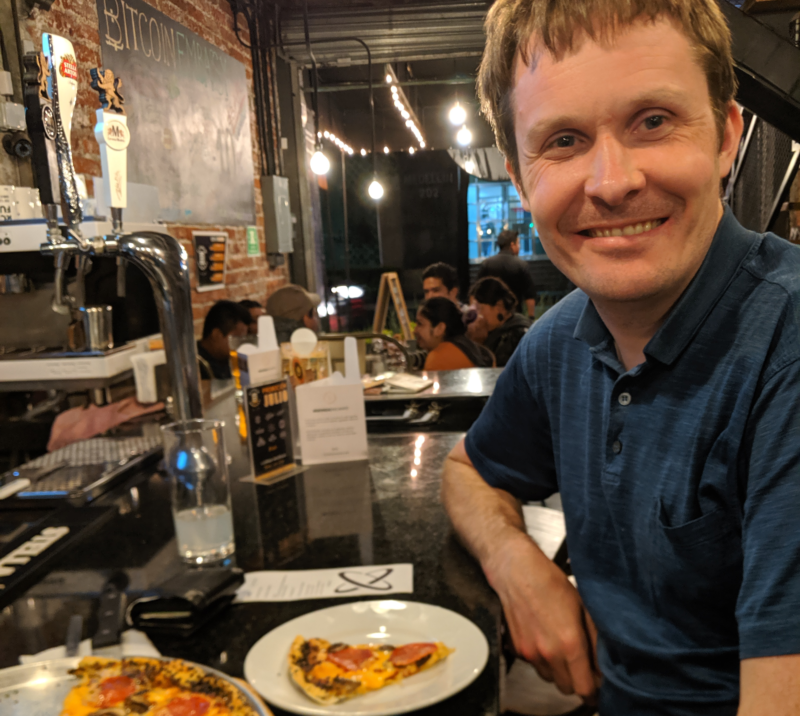 I traveled to Mexico City last week to have a relaxing vacation with my wife—not to find stories for Ars Technica. But our Airbnb apartment happened to be around the corner from a bar called Bitcoin Embassy. How could I not check it out?
The bar included a bitcoin ATM that lets users trade physical cash for bitcoins, and vice versa (there are more than 5,000 bitcoin ATMs like this around the world). Bitcoin Embassy offered a 10% discount if I paid for my tab in bitcoin.
So I inserted a 500 peso note—about $25—into the machine. I downloaded a bitcoin wallet app from Google's Play Store to my Pixel smartphone. It generated an address for receiving the funds and displayed it as a QR code the ATM could scan. A few second later, the ATM spit out a receipt stating "Bitcoin purchased: 0.00245589."