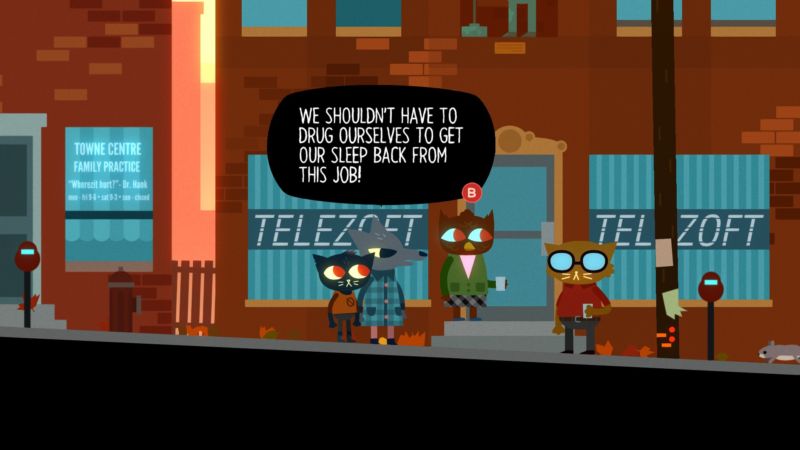 A physical release for indie darling Night in the Woods has been put on hold as two of the game's creators are cutting ties with a third following allegations of abuse and sexual assault.
"This week, allegations of past abuse have come to light regarding Alec Holowka, who was coder, composer, and co-designer on Night In The Woods," developer Scott Benson wrote in a thread on the game's Twitter account. "We take such allegations seriously as a team. As a result and after some agonizing consideration, we are cutting ties with Alec."
Earlier in the week, indie developer Zoe Quinn publicly accused Holowka of a pattern of assault, isolation, and abuse while the two were living together in Winnipeg. Holowka has not publicly responded to the allegations.