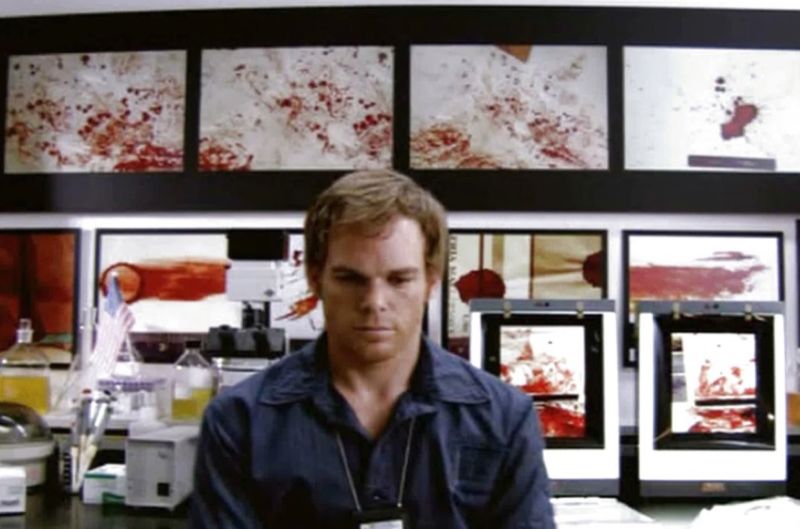 Physicists continue to contribute their unique insight into the forensic analysis of blood spatter patterns with two recent papers. The first, published in Physics of Fluids, offers a useful mathematical model of the relationship between the shape and speed of a bullet and the patterns produced by the resulting blood spatter. The second, published in the Journal of Fluid Mechanics, examines how gases propelled from a gun muzzle at firing can affect the distribution of blood spatter and gunshot residue (GSR).
The latter work in particular may have important implications for the famous Phil Spector murder case. The music producer was ultimately convicted in 2009 of shooting 40-year-old Lana Clarkson back in 2003. But his first trial, in 2007, ended with a hung jury in part because the forensic experts called by the prosecution and defense couldn't agree on how to interpret the blood spatter patterns on the clothing worn by Spector and Clarkson. Physics may help shed light on whether he was truly guilty or innocent.
Analysts at a bloody crime scene typically look for patterns relating to the size, shape, location, and distribution of blood stains. They interpret those patterns and use the data to reconstruct what happened as best they can. For example, it's possible to measure the direction and angle of blood stains to determine point of origin. Fans of the Showtime series Dexter—whose fictional central character was a serial killer/forensic technician with expertise in blood-stain analysis—may recall that this is often done with string, making it easier to trace the trajectory of individual drops.