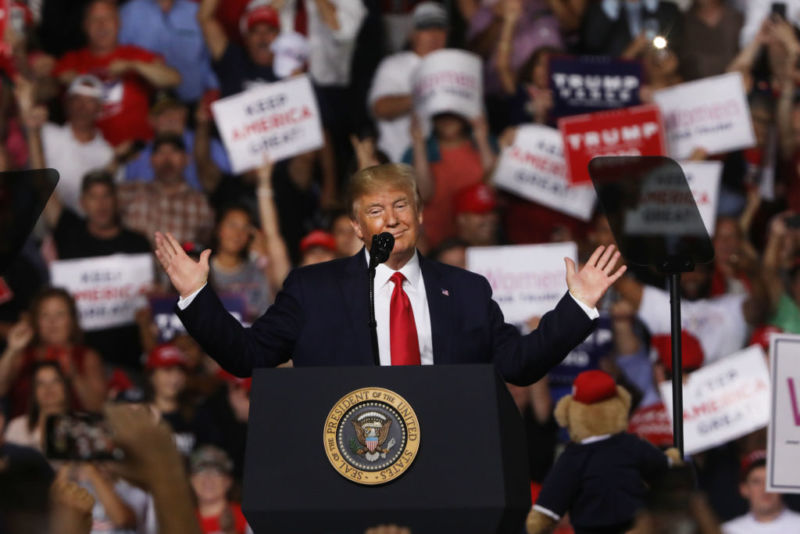 On Thursday evening, President Donald Trump spoke at a MAGA rally in New Hampshire. The president touched on his usual themes, such as immigration and guns, but he also spent two minutes talking about space—a subject he is interested in, and has held several Oval Office events around.
"We're investing in the future of human spaceflight," the president said, prefacing his off-the-cuff remarks on spaceflight. "And some day soon American astronauts will plant the stars and stripes on the surface of Mars."
Trump never mentioned the Moon, or his administration's lunar program, during this comment or in any of his subsequent remarks Thursday night. This is notable, because the signature human spaceflight initiative of his administration is the Artemis Program, an attempt to accelerate a human return to the Moon by 2024. The closest Trump came to acknowledging the Moon program was saying, "NASA has some of the greatest plans we've ever had. These are great people, great scientists."