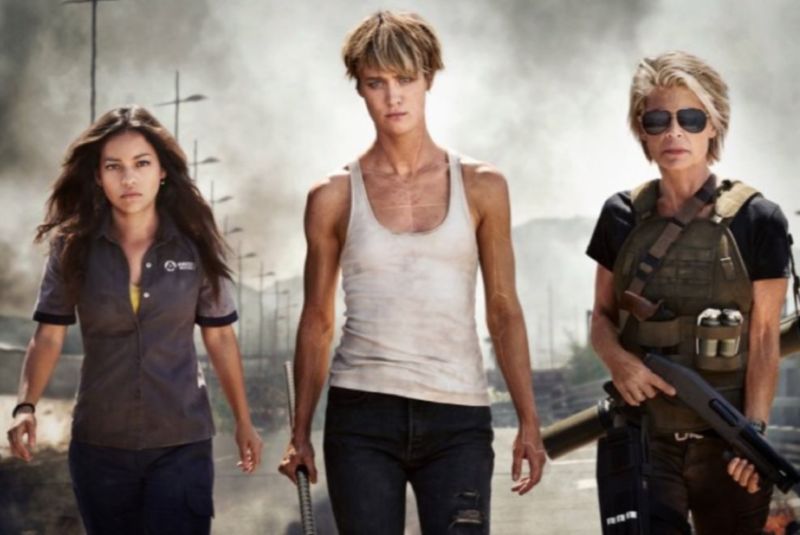 That sentient AI from a dystopian future is back and still sending terminating robots back in time to take out pesky humans who might one day defeat it in Terminator: Dark Fate.  Director Tim Miller's latest installment is great entertainment, and a welcome return to form for the Terminator franchise, featuring a great cast, killer special effects, and nonstop action.
(Some spoilers below.)
It's technically the sixth film in the series, but it's actually been conceived as a direct sequel to the hugely successful first two films: Terminator and Terminator 2: Judgement Day. So Terminator: Dark Fate pretty much ignores all the other Terminator movies as existing in alternate timelines. Best of all, it reunites Arnold Schwarzenegger, and Linda Hamilton, with James Cameron on board as producer. The film takes place over two decades after the events of Terminator 2: Judgment Day. A new, improved Terminator (Gabriel Luna) is sent from the future to take out a young woman named Dani Ramos (Natalia Reyes). A hybrid cyborg human (Mackenzie Davis) joins forces with Sarah Connor (Hamilton) and the original Terminator (Schwarzenegger) to protect her.