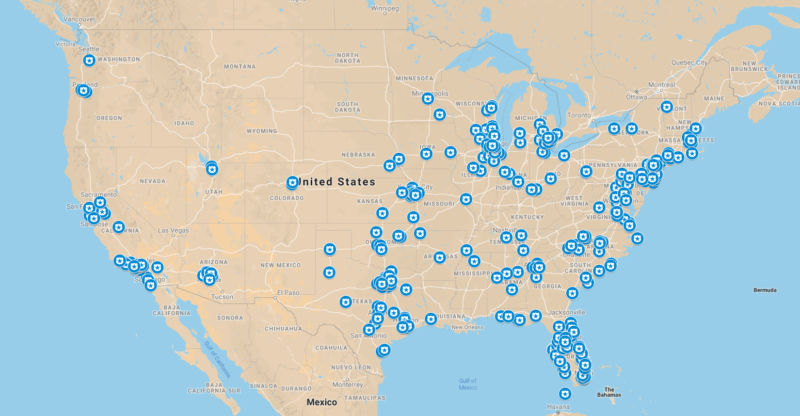 Ring, Amazon's home security camera and surveillance company, has since 2018 rapidly expanded its business by partnering with more than 400 police and sheriff departments nationwide. Amid a growing chorus of privacy complaints and media reports about these partnerships, Ring has repeatedly promised explicitly that police have no way of knowing details of who has the cameras installed and what residents are—or aren't—willing to share their footage. New reports, however, indicate that police departments may be receiving more data about Ring users in their jurisdictions than previously disclosed.
Gizmodo reports today that documents it obtained from a Florida police department included emails from Ring "about the number of times residents had refused police access to their cameras or ignored their requests altogether."
Owners of Ring devices can connect them to an app called Neighbors, which is also available for the general public to use. The app collects "crime reports" from participants, who can also choose to upload images and video either directly from their Ring devices or uploaded from other sources.