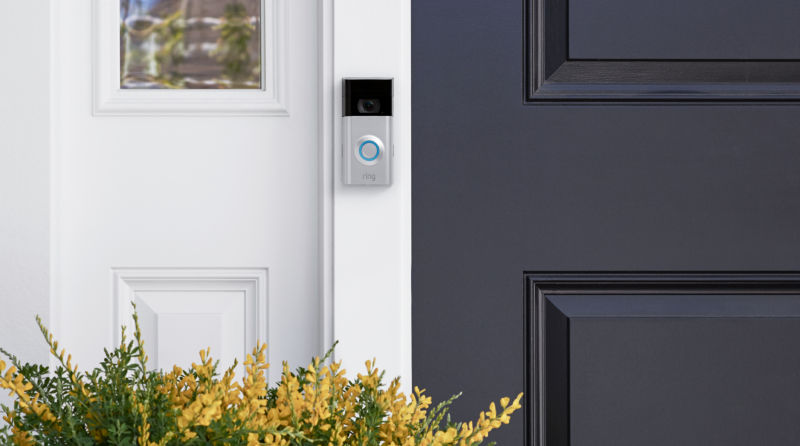 Amazon's Ring line of video doorbells and home surveillance equipment is particularly popular with one key group: police. More than 400 law enforcement agencies around the country have partnered with Ring to use its apps and help market its security cameras to residents in the name of safer neighborhoods. As a dozen recent media reports have shown, however, the details about these partnerships and the privacy concerns they raise tend to be shrouded in secrecy and hard to learn.
Sen. Ed Markey (D-Mass.) is now among those who would like Amazon to explain what, exactly, Ring is up to. "The nature of Ring's products and its partnerships with police departments raise serious privacy and civil liberties concerns," Markey said in a letter (PDF) addressed to Amazon CEO Jeff Bezos.
"Although Amazon markets Ring as America's 'new neighborhood watch,' the technology captures and stores video from millions of households and sweeps up footage of countless bystanders who may be unaware that they are being filmed," Markey said in a statement. "I am particularly alarmed to learn that Ring is pursuing facial-recognition technology with the potential to flag certain individuals as suspicious based on their biometric information."