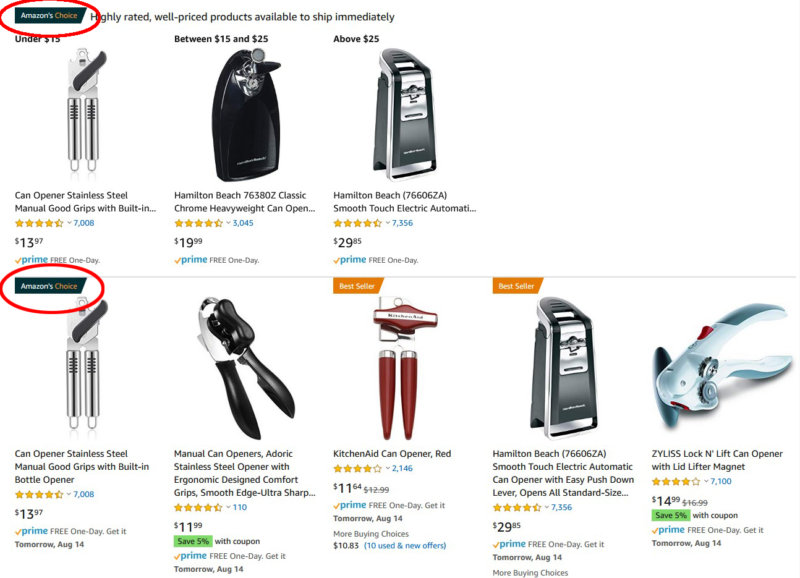 Amazon is a gigantic international marketplace filled with all sorts of goods from countless manufacturers and vendors—a selection so broad, it can easily overwhelm shoppers. Though the company doesn't really curate what's sold on its platform, it does do the equivalent of showing off certain products in the window with its "Amazon's Choice" label. The problem is, nobody outside Amazon knows how those choices get chosen... and some of those "choice" products are basically crap.
Several media outlets have tried and failed to learn how it all works, but this week members of the Senate have come knocking on Amazon's metaphorical door with some pointed questions. Democrats Bob Menendez of New Jersey and Richard Blumenthal of Connecticut are calling on Amazon to explain why certain products get that coveted Amazon's Choice badge to determine if the moniker "deceives consumers into purchasing products of inferior quality."
A search for a product like dish detergent returns more than 20,000 results, Blumenthal and Menendez write in a letter (PDF) addressed to Amazon CEO Jeff Bezos. Given that volume, consumers "look for distinctive product features to help narrow the extensive search results," and those shoppers "reasonably rely" on the Amazon's Choice label "to guide their final purchasing decisions."