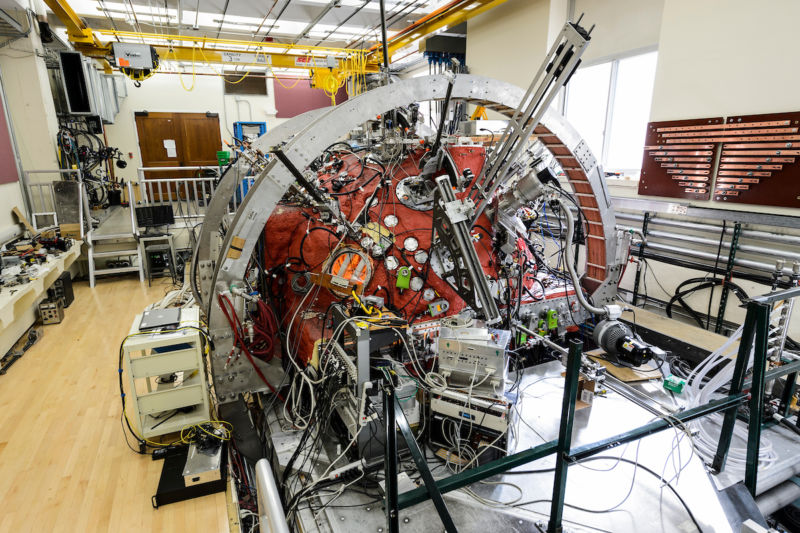 The solar wind is made—mostly—of pure awesome. It is an always changing, poorly predictable flow of charged particles from the Sun: a giant exhalation right into our faces. It's responsible for the auroras, which it produces in partnership with the Earth's magnetic fields. The solar wind has also given rise to possibly the coolest job description on Earth: space meteorologist.
But data on the solar wind is not so easy to come by. Yes, we can always observe the charged particles that hit our world's magnetic field, but for a more global view, we need to use satellite data—and satellites don't come cheap. It would be nice if we could recreate the solar wind in the laboratory. And that is exactly what a group of physicists have done, using a machine called the "Big Red Ball."
A closer look at the solar wind
You'd think we understood the solar wind pretty well, given that its existence was predicted before it was observed. But it's a complex system, and predicting its existence has not made it any easier to predict its behavior. Why is it so complicated?