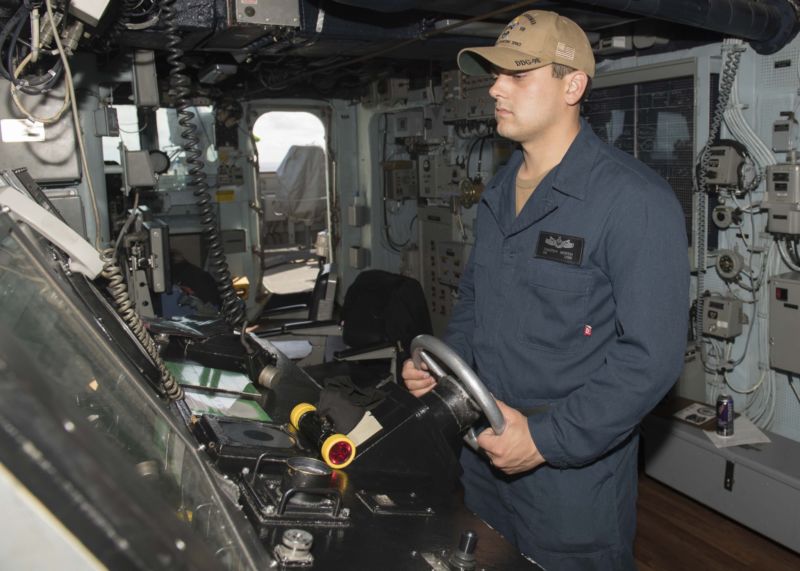 The US Navy has had enough of touchscreens and is going back to physical controls for its destroyers, according to a report last week in USNI News. Starting next summer the Navy will refit its DDG-51 destroyer fleet with a physical throttle and helm control system. The effort is a response to feedback the Navy solicited in the wake of a pair of fatal crashes involving that class of ship during 2017.
In June of that year, seven sailors were killed when the USS Fitzgerald collided with the MV ACX Crystal, a container ship. In August, 10 US sailors were killed when the USS John S McCain hit another container ship, the Alnic MC.
On August 5, the National Transportation Safety Board published its report into the USS John S McCain incident. Although the agency found that the probable cause was "a lack of effective operational oversight of the destroyer by the US Navy," it also criticized the ship's complex throttle and steering touchscreen controls.