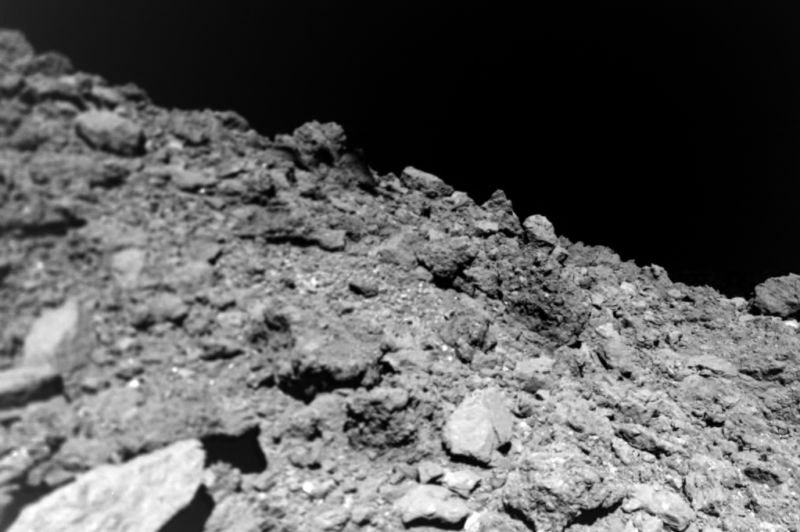 For the last few months, Japan's Hayabusa2 spacecraft has been engaged in various acts of interplanetary aggression, shooting the asteroid Ryugu in order to blast free material for a return to Earth. But Hayabusa2's visit has also featured various less violent activities, as its imaging and characterization of Ryugu has given us a new picture of the body, which is thought to act as a time capsule for material that formed at the earliest stages of our Solar System.
As part of these studies, Hayabusa2 dropped off a French-German robot that was meant to hop across the asteroid's surface in order to sample some of its rocks. Despite landing upside-down, the robot eventually hopped into the right orientation, and a paper describing what it found was published in Thursday's edition of Science.
Hopping, but not like a bunny
If you're like me, then the image of a small robot hopping across the surface of an asteroid brought something adorable and possibly anthropomorphic to mind. You may get rid of those images immediately. MASCOT, the Mobile Asteroid Surface Scout, is a rectangular box. Its ability to hop is provided by an internal weighted device. By rapidly rotating this weight, the robot could generate enough velocity to overcome Ryugu's tiny gravitational field and launch the box to new locations.