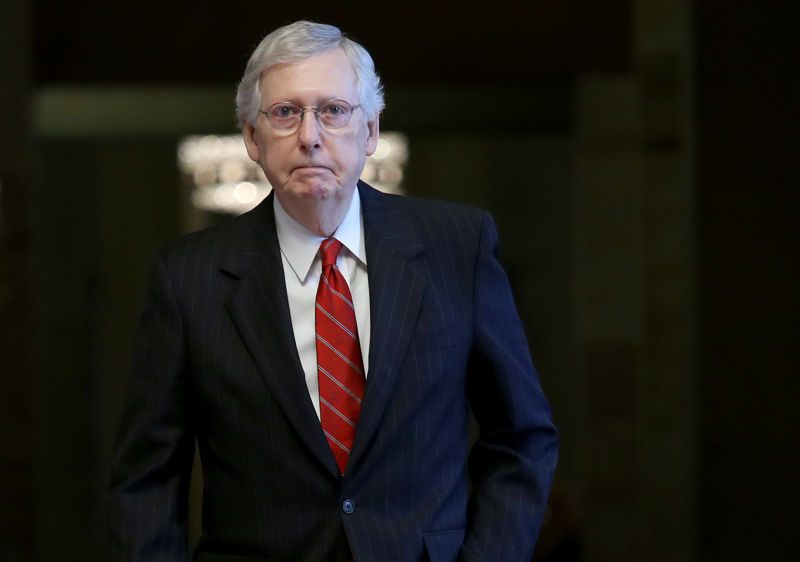 After a day of blistering criticism from Republicans, Twitter has reversed an earlier decision and restored the campaign account of Senate Majority Leader Mitch McConnell. His account had been frozen after tweeting out a video showing several protestors shouting violent threats against McConnell outside the senator's Kentucky home.
Twitter's rules ban anyone from posting videos that contain violence or threats of violence. The video in question included several apparent threats against McConnell, including a woman shouting "just stab the motherfucker in the heart please."
But weirdly, Twitter's policies don't draw distinctions based on the purpose or context of a posted video. A threatening video posted by someone making the threat is treated the same way as a video posted by the target of threatening remarks.