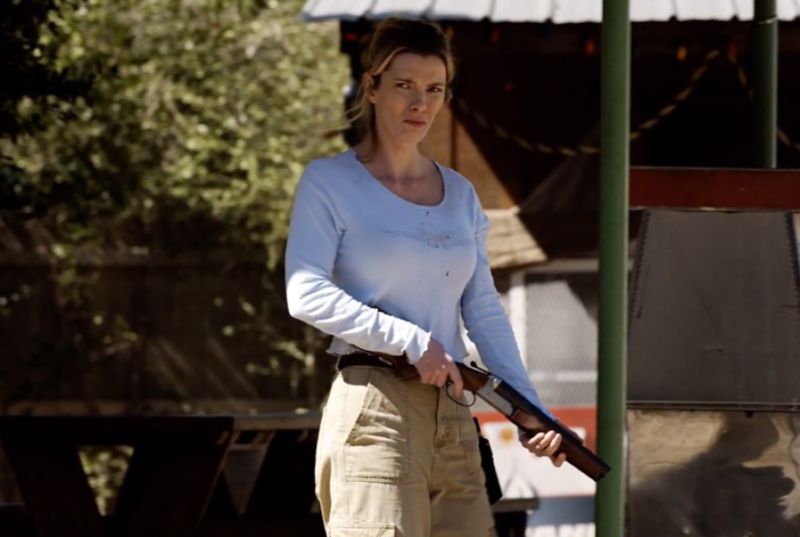 [Update: 1:35pm ET, August 10, 2019] Universal Pictures has now pulled the planned September 27 release of its satirical thriller, The Hunt, Deadline Hollywood reports. Here is the studio's statement:
While Universal Pictures had already paused the marketing campaign for The Hunt, after thoughtful consideration, the studio has decided to cancel our plans to release the film.  We stand by our filmmakers and will continue to distribute films in partnership with bold and visionary creators, like those associated with this satirical social thriller, but we understand that now is not the right time to release this film.
Co-star Hilary Swank, appearing at the Locarno Film Festival, declined to discuss The Hunt or the surrounding controversy, according to Variety. However, she did say, "No one's seen the film. You can't really have a conversation about it without understanding what it's about."
My take: Swank is correct that it's a bit unfair to pass judgement on a film few people have actually seen. Trailers are just marketing tools and can often be quite different in tone from the actual film. That said, this is probably a smart move on the part of Universal, given the current socio-political climate.