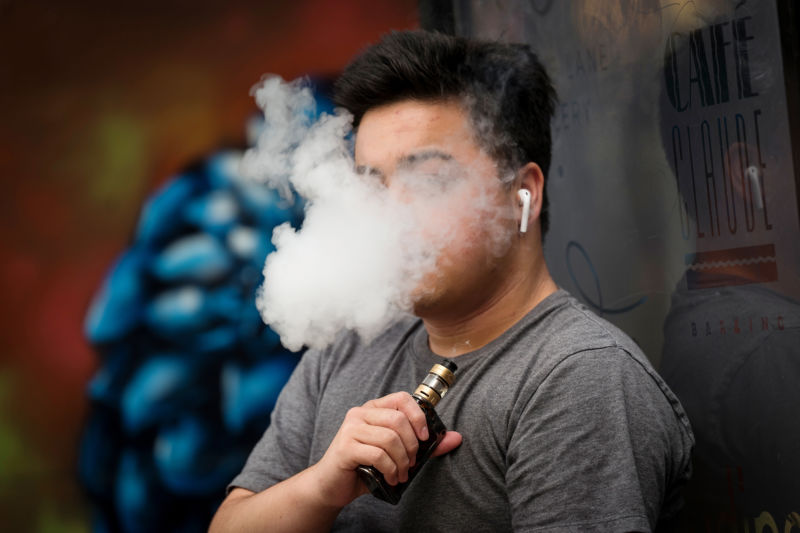 Cases of severe lung disease linked to vaping rose from 94 to 153—a jump of over 60%—in just five days, according to an update by the Centers for Disease Control and Prevention.
On Saturday, August 17, the CDC announced its investigation into the cases, which have puzzled health officials. The cases tend to involve gradual breathing difficulties, coughing, fatigue, chest pain, and weight loss, which leads to hospitalization (no one has died from the condition). Health officials say there's no evidence pointing to an infectious agent behind the illnesses. The only commonality appears to be recent use of e-cigarettes, aka vaping.
As of August 17, the agency had counted 94 probable cases from 14 states between June 28 and August 15. In an update released late Wednesday, August 21, the CDC said the figures are up to 153 probable cases between June 28 and August 20, spanning 16 states.