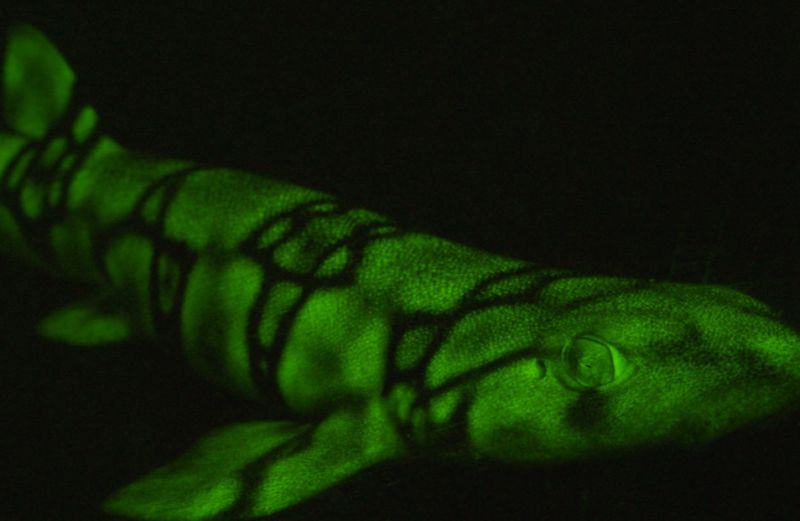 Scientists have figured out why certain species of shark can absorb blue light in the ocean and essentially turn it green, making them appear to glow. It's due to a newly discovered family of small-molecule metabolites in the lighter parts of the sharks' skin, according to a new paper in the journal iScience.
The phenomenon is known as biofluorescence, not to be confused with a related phenomenon, bioluminescence. These are not "glow in the dark" sharks. Fluorescence is a phenomenon where light is absorbed and emitted at a longer wavelength. "There are some bioluminescent sharks, and some animals have both properties, making it even more confusing," said co-author Dave Gruber of the City University of New York. "The simplest way to think about it is that some animals make their own light [bioluminescence] and some transform light [biofluorescence]."
Most bioluminescent species thrive deep in the ocean, below the so-called "photic zone," where no photons from the sun can reach, so the animals must make their own light. "Biofluorescence is more of a shallow phenomenon, because that's where the light is," said Gruber.