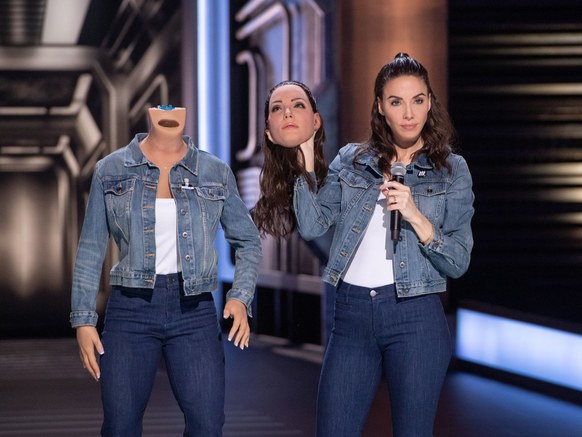 I never really understood catcalling until Whitney Cummings explained it in front of a live audience. Rather than waxing snarky about backward oafs who don't get why harassment is bad, she says she understands the impulse, and launches into a story about seeing a service dog in an airport terminal. One that was wearing a vest that says "Dog Working. Do Not Pet." The kind of dog you're never supposed to touch. "Now I'm in a pickle, because I'm going to pet that fucking dog. I mean, it's a dog. It obviously wants it," she says, as the audience bursts out laughing. "I get your logic." Maybe women need vests, too.
The punchline gets more, but different laughter. Sarcasm about "wanting it" is standard fare for women comics, but trading working woman for working dog is sneakily, bleakly brilliant. You can almost hear the laughter change as it sinks in—how hilarious, how accessible, how grim.

Throughout her new Netflix standup special, Can I Touch It?, Cummings takes easy gender jokes and delivers them slightly askew, updated for the off-kilter moment women are living in right now. #MeToo-ed has become a verb, but guys still think it's OK to call a coworker "wife material." Women worry about being replaced by sex robots, but still have to be afraid while walking to their cars, clutching keys between their fingers like "a shitty Wolverine." These are the days of future/past. So, naturally, Cummings shares the stage with an ultra-modern version of one of the most outdated comedy props imaginable, the ventriloquist dummy: a laughing, talking sex robot that looks just like her.